Important: ZOILO is a U.S. company and our main focus is our customers. For this reason, we offer several secure payment methods. You can pay with Paypal or credit card.
In both cases, you will have a lifetime warranty.

🎁 40% OFF TODAY. The 40% Offer is Temporary and will no longer be available starting tomorrow.
🇺🇸 Wody® shoes are Made in the USA.
🔐 Wody® shoes are Exclusive to Zoilo and are Not Available in other Physical Stores.
THE MOST COMFORTABLE SHOES YOU'LL EVER WEAR
We know that the most important thing about shoes is quality, design and durability. 
Wody® shoes are characterized by their quality and modern design, which allows you to wear them with any look. These shoes are made with durable, soft and resistant materials, an ideal combination to take care of the health of your feet for a long time.

FEATURES OF WODY® SHOES
✔ They are very comfortable, perfect for everyday wear.

✔ Lightweight Shoes. You can wear them for Everyday wear and it's not going to cause you Any Pain or Discomfort.

✔ Flexible. It Adjusts to the Foot and Holds it Perfectly.

✔ Machine washable. Put your shoes in a bag and select a short, non-spin wash program.

✔ Non-slip sole. Non-slip sole. Enjoy walks without the danger of falling or slipping.

✔ Made with natural materials. These shoes are made with durable, soft and resistant materials, an ideal combination to take care of the health of your feet for a long time.
In conclusion, the Wody® shoes have a perfect finish, both on the outside and inside. It is lined with a breathable material and has a removable insole with a cushioned look. This provides a pleasant feeling of comfort and security with every step.

A lace-up design that offers maximum support and available in the beautiful colors Beige, Brown, Black and Grey.


DESIGNED BY OUR TEAM OF PODIATRISTS AND ORTHOPEDISTS
In addition to beauty, it is essential to take care of the details of health. And that is why we have worked with 7 podiatrists and orthopedists.
✔ Corrects posture and eliminates muscular imbalances by angling the toes back to their original positions to realign the position of the skeleton.

✔ Reduces stress on joints, strengthens, tones and improves posture. The entire foot is supported, offering flexibility for perfect comfort all day long.

✔ Prevents and relieves foot pain. Wody® shoes prevent and alleviate podiatric diseases very effectively and help realign deformities by facilitating and optimizing body movements.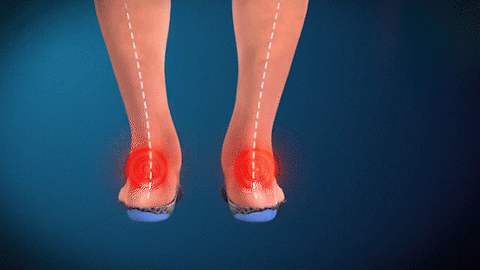 WHEN TO WEAR WODY® SHOES?
✔ For everyday wear. The Wody® sneakers are perfect to combine with all types of clothing.

After more than +19,000 clients, we can be proud to offer a comfortable shoes for work, everyday life, the weekend... An all-rounder!

It does not chafe and therefore will not hurt you, we are sure you will appreciate it.
SEE WHAT OUR CUSTOMERS SAY ABOUT WODY SHOES
ZOILO GUARANTEE
➡ Precious and good shoes tested by experts and our customers.
➡ The best investment for the winter season!
➡ Satisfaction Guarantee
➡ Our customers speak for us: ⭐⭐⭐⭐⭐(4.98/5)
100% satisfaction or 100% refund.

Once you place your order, you can Track the status of your order in the "Order Tracking" page of our website.

In addition, we will track your order via Email so that you will know where your order is at all times.
AT ZOILO WE RESPECT THE ENVIRONMENT. POST YOUR PHOTO WITH THE HASHTAG #ECOZOILO
BUY NOW AND ENJOY THE OFFER!
Click "Add to Cart" and avoid the winter cold with the best shoes, as thousands of people have already done.