Soft and Flexible Sole Clogs for Women and Men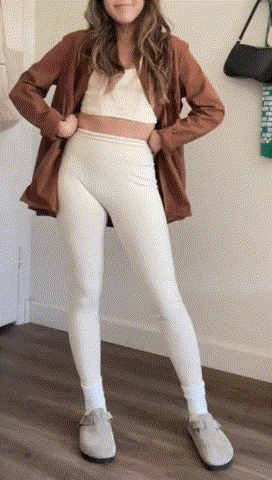 Easy to wear all year round. With an extra layer of foam, the soft footbed provides extra comfort throughout the day. A color-coordinated buckle with a textile feel and a matte finish, along with a color-coordinated outsole, completes the look.
The construction has been engineered to feel like you're standing in the sand, keeping your feet as comfortable as possible for hours on end. This supports health and promotes well-being.

Material
Made of natural materials, real miracles of breathability, flexibility and sturdiness promising to keep your feet pleasantly dry and ventilated at all times.
Occasions
These versatile clogs are not just for wearing around the house, but also for wearing outside on your way to work or while running errands. Perfect for indoor and outdoor wear.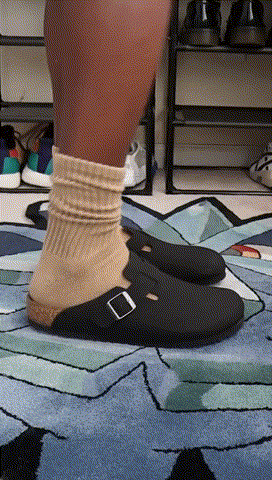 Details and Care

Extra cushioning and natural moisture-wicking comfort. Made with a natural cork and latex insole, it contours to a healthy foot to ensure proper weight distribution and support the foot's natural shape and structure.
Contoured footbed with arch support for natural support throughout the day. Premium, durable materials enhance the simplicity and functionality of the shoe design. Thoughtful, environmentally friendly production practices ensure minimal waste and environmental impact.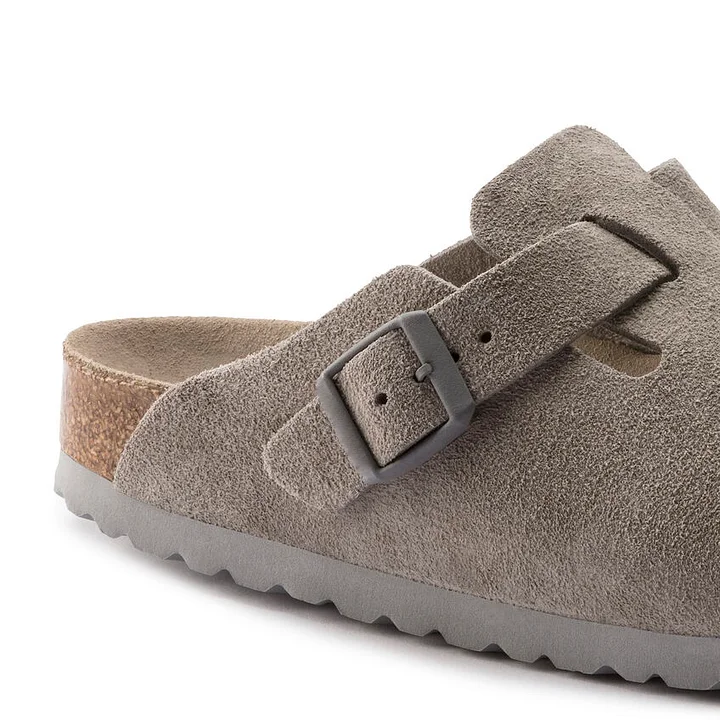 Cork midsole
The cork particles are golden and full, and the cork latex footbed has a certain degree of shrinkage, which can fit the foot shape after long-term wear.