Long Handle Back And Body Shaver for Men
Product Description
The Back Shaver features 2 razors on

an extra-long handle

that allows you to shave your back no matter if your back is wet, dry, or full of shaving cream.
Get an extra-close shave on your back that's pain-free.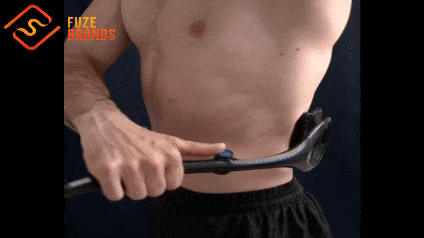 The is super

easy to use as it works

on any kind of skin whether it's wet or dry, it requires no batteries or power to use it, and the unique back shavers blades will

never rust or cut you

.
After shaving your back, you can then remove the blade from the handle to shave your chest and abdomen so you can use the same unique technology on the rest of your body.
The Back and Body shaver comes with a total of 6 Dry Glide blade cartridges.
It folds in half, so you may easily store away using your New ballistic Nylon Carrying case