✨This outdoor Solar Angel Garden Light makes it a great creator of a romantic atmosphere.
✨Make your garden more attractive
Perhaps they are not the stars, but rather openings in Heaven where the love of our lost ones pours through and shines down upon us to let us know they are happy."
This lovely angel light will soon become a cherished part of your garden décor, and perhaps all year long. Her elegant wings are decorated with lovely flowers which are full of details.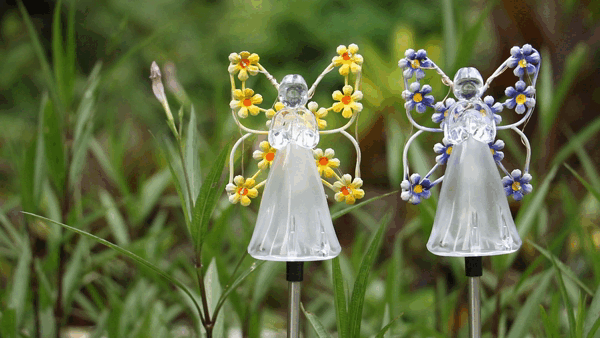 Place this beautifully crafted light in your garden in memory of a loved one. When words do not seem like enough, this light is a touching tribute to honour and commemorate those who have passed.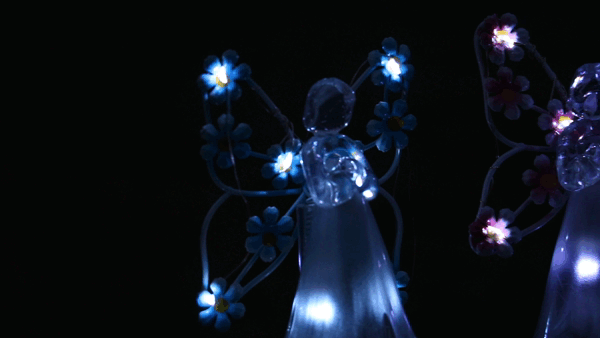 ANGEL OUTDOOR LIGHTS: The shape of the angel is about 3.54 inches high and includes 4 colors purple, pink, blue, and yellow; At night, romantic lights will be emitted to create a pleasant and warm atmosphere for you and your family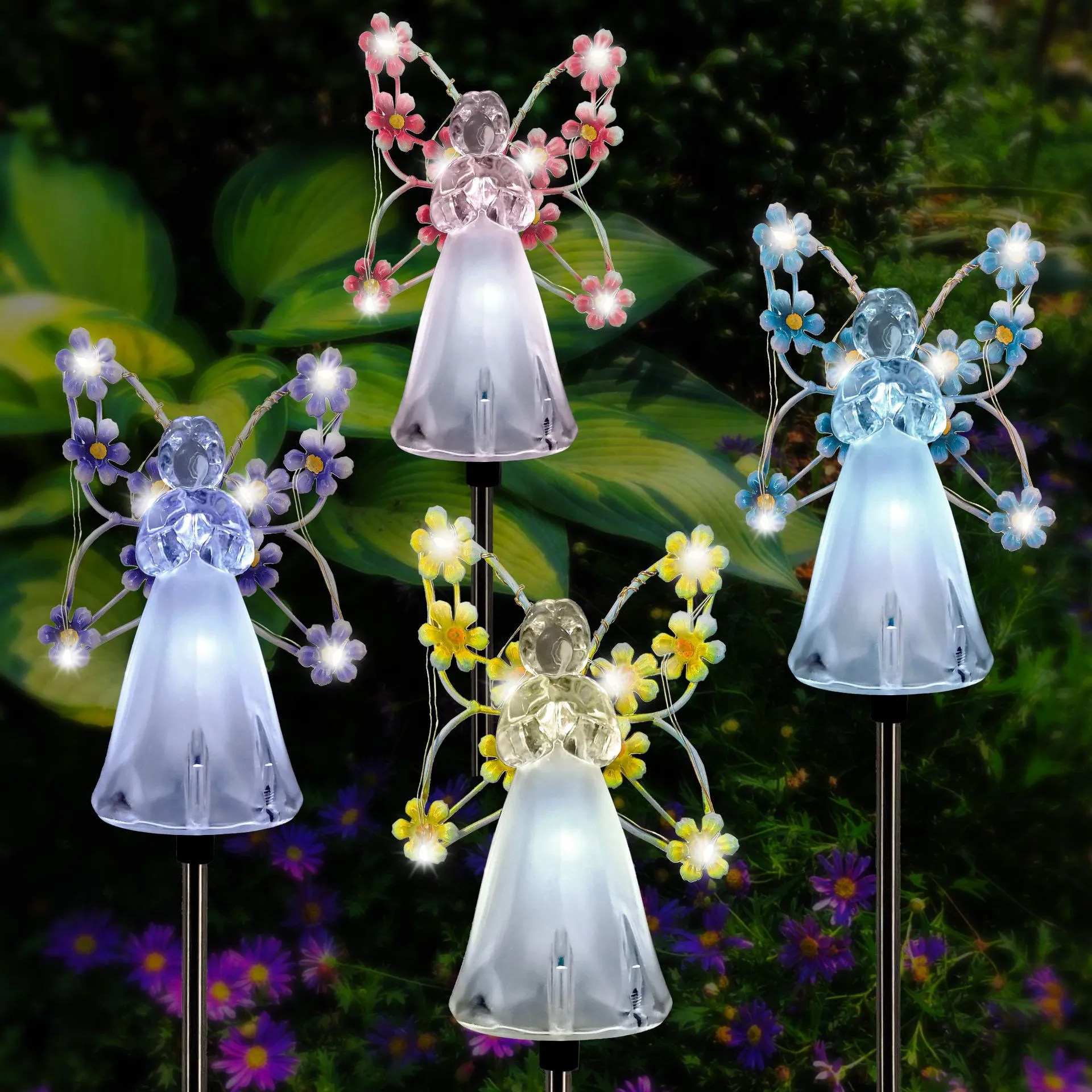 NO INSTALLATION & WIRE NEEDED: Super easy to use because no cables or plugs are needed, just plant the solar lights in your garden, and turn the switch on to enjoy the most beautiful solar decorative lights in the world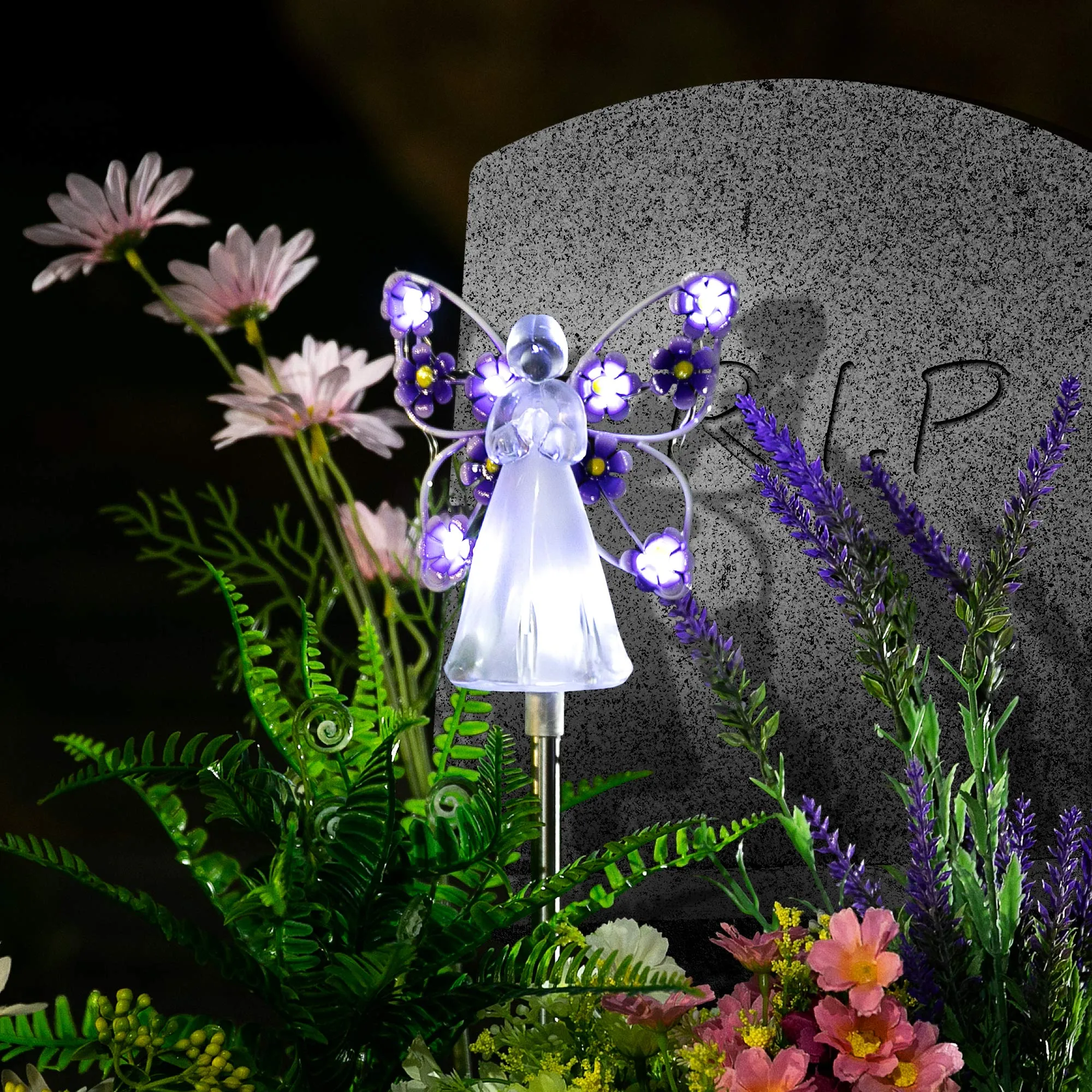 WEATHERPROOF IP65 & HEAT RESISTANT: The solar panel and the Angel are both fabricated from high-level waterproof IP65 material. They can stand rain, hail and snow and work perfectly during harsh weather.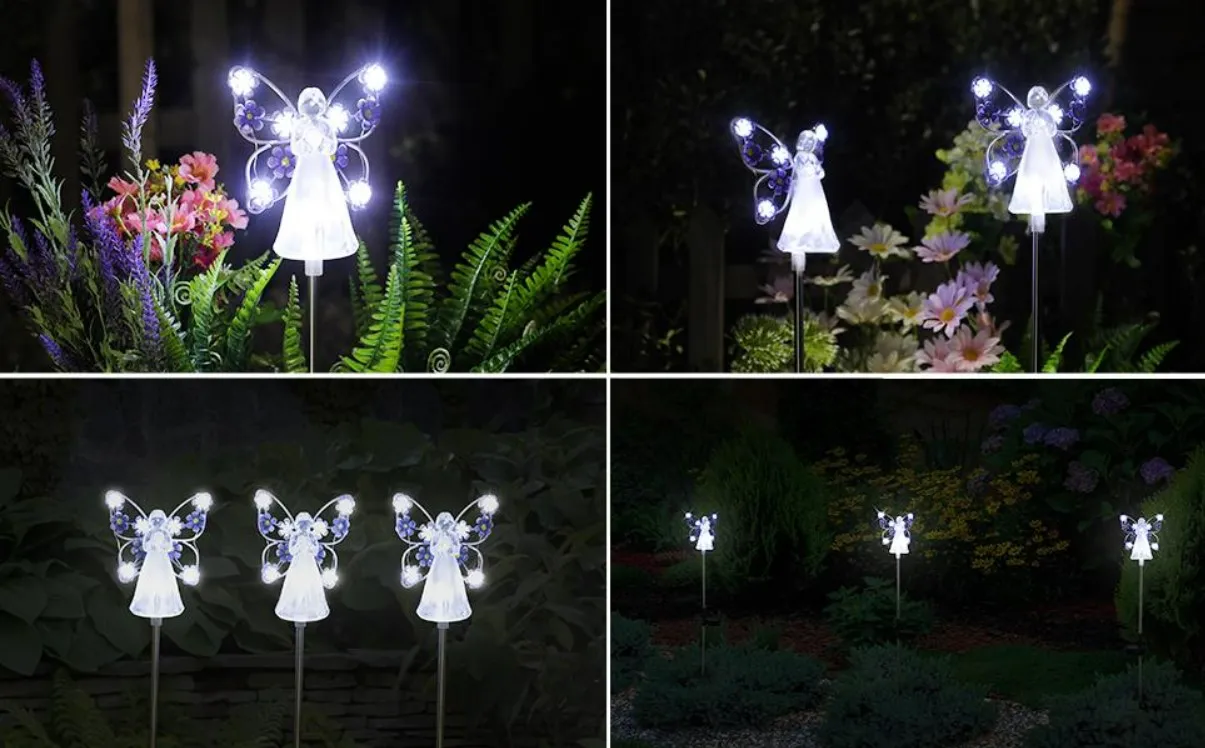 WIDE APPLICATIONS: angel solar decoration can decorate your garden and terrace with beautiful shapes during the day, and automatically illuminates the path or pond at night, which is suitable for placement in places such as trees, flower beds, fences, sidewalks, balconies, cemeteries, etc., and sprinkles the beauty wherever you want.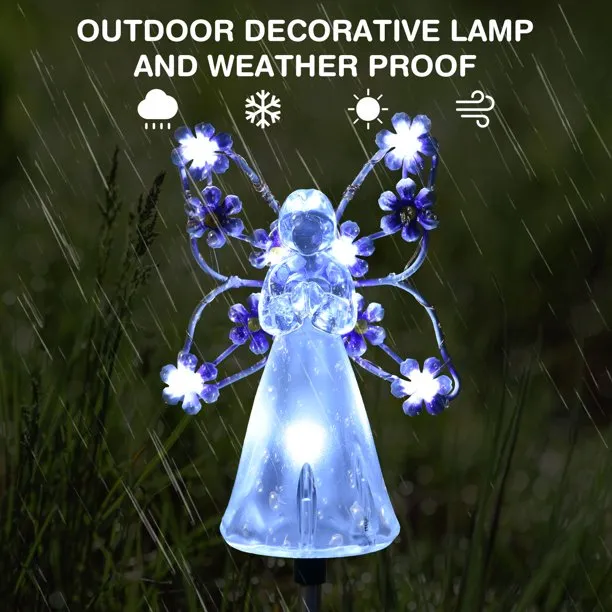 SPECIFICATIONS:
color:  Purple\ Pink\Blue\Yellow
Length:  31''
Waterproof: IP65
Charging method: Outdoor light charging for about 4-8 hours
Lighting duration: about 8-12 hours
Application: garden, courtyard, lawn, roadside, poolside, etc.
Package Includes
1*Solar Angel Light
1*Solar Panel
1*light stand