♼  At Zoilo we work with 100% handcrafted footwear manufactured in the USA.

☑ The Moraine® shoes are exclusive to Zoilo and are not available in other physical stores.
Light, easy and flexible, this is the new collection of shoes for cold weather. A comfortable shoe made with an internal fleece lining. Built on an ultra-light sole and with an easy to put on elastic lacing system, it allows you to be always ready. Here to take on any day with comfort and ease.
✔ These shoes are
very comfortable
, perfect for
everyday wear
.
✔
 

Warm and Soft linning
- No More Freexing Toes. The fur reaches the inside of the shoe, so your feet will be warm all day long.
✔
Lightweight Shoes
. You can wear them for Everyday wear and it's not going to cause you Any Pain or Discomfort.
✔
Flexible
. It Adjusts to the Foot and Holds it Perfectly.
✔
Machine washable
. Put your shoes in a bag and select a short, non-spin wash program.
✔
 

Non-slip sole
. Enjoy Walks on Wet streets without the danger of Falling or Slipping.
✔
Waterproof
. Rain, snow or puddles will not be a problem for this shoes.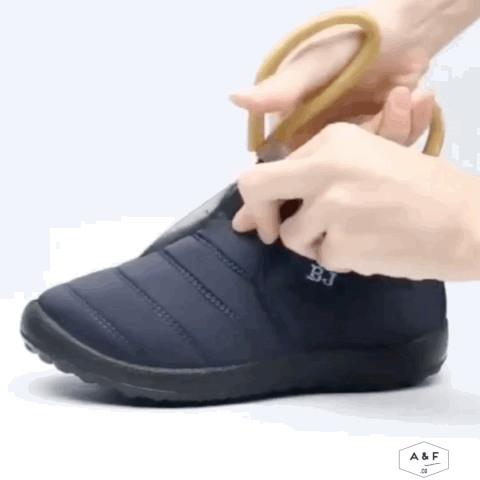 100% satisfaction or 100% refund.
Once you place your order, you can Track the status of your order in the "Order Tracking" page of our website.
In addition, we will track your order via Email so that you will know where your order is at all times.
AT ZOILO WE RESPECT THE ENVIRONMENT. POST YOUR PHOTO WITH THE HASHTAG #ECOZOILO 
Click "Add to Cart" and avoid the winter cold with the best shoes, as thousands of people have already done.