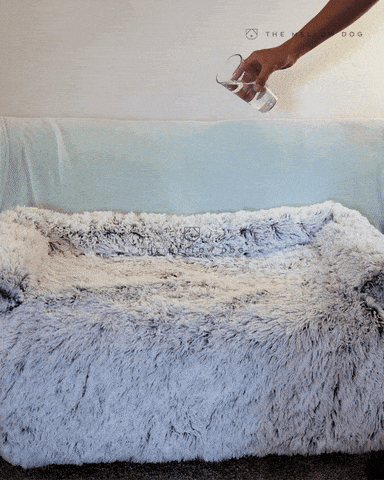 Water-Resistant To Prevent Stains
Walk your dog and not worried about bacteria and dirt getting on your couch.

The water-resistant liner protects your couch from messes and damages.
When It Gets Dirty, Just Machine Wash It
Our Calming Couch Cover is machine washable & dryer safe.

You can finally let your dog on your couch. Less cleaning, healthier skin, healthier body.
Proven To Ease Dog's Anxiety
Designed to wrap around your dog and help with anxiety.

Tested and proven to help dogs who are afraid of thunderstorms or fireworks. And rescue dogs.
Extremely Comfy, Buttery Soft
Made from ultra soft vegan fur - one of the comfiest materials.

The long fibers are buttery soft and durable.